Super tasty dry mix for a smoky and juicy 100% plant-based ground meat with the same taste, smell, and texture as beef ground. It's made entirely of pea proteins and its production is incomparably more environment-friendly.

It's easy to make and it takes only 5 minutes. Just add water, oil and mix – and it is ready for grill or a frying pan. 150 g of dry mix makes 450 g of ready to cook mix that can be used in any beef ground recipe.
It is made from all natural ingredients. It contains 0% of cholesterol, 0% additives, 0% GMO, 0% palm oil.
INGREDIENTS
Dried pea protein 80 %, methylcellulose, natural flavors, spices, vitamin B12. Source of pea proteins - EU.
NUTRITION FACTS
Per 100 g of dry product: Energy 1316 kJ/ 313 kcal / Fat 4,7 g / of which saturated fat 1,4 g / Carbofydrate 20,8 g / of which sugars 0,4 g / Fibre 8,6 g / Protein 46,4 g / Salt 3,9 g
COOKING GUIDELINES
Take the dry mix out of the packaging, add water and oil. Mix well and put it in the fridge for 3-5 minutes (optional). Form patties, balls, steaks or crumbs. Fry in a pan or bake in an oven for approx. 2-3 minutes.
SHIPPING ALL ACROSS EUROPE
We deliver our plant-based products to all Europeian countries.

*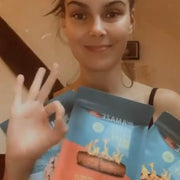 @ULAF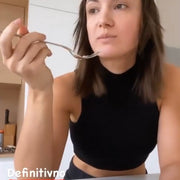 @valerijaslapnik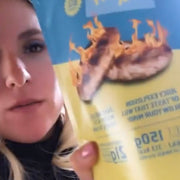 @sara_rutar