Super tasty dry mix for a tender and juicy 100% plant-based tuna chunks with the same taste, smell, and texture as canned tuna in vegetable oil. It's made entirely of pea proteins and its production is incomparably more environment-friendly.

It's easy to make and it takes only 5 minutes. Just add water, oil and mix – and it is ready to eat. 100 g of dry mix makes 320 g of ready to eat mix that can also be used in any canned tuna recipe.
It is made from all natural ingredients. It contains 0% of cholesterol, 0% additives, 0% GMO, 0% palm oil, 0% mercury.
INGREDIENTS
Dried pea protein 80 %, natural flavors, spices, vitamin B12. Source of pea proteins - EU.
NUTRITION FACTS
Per 100 g of dry product: Energy 1316 kJ/ 313 kcal / Fat 4,7 g / of which saturated fat 1,4 g / Carbofydrate 20,8 g / of which sugars 0,4 g / Fibre 8,6 g / Protein 46,4 g / Salt 3,9 g
COOKING GUIDELINES
Take the dry mix out of the packaging, add water and oil. Mix well and wait a minimum of 10 minutes for the mix to soak (wait longer for extra juicyness). Serve fresh or use in any canned tunar recipe.
SHIPPING ALL ACROSS EUROPE
We deliver our plant-based products to all Europeian countries.

*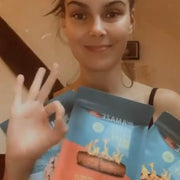 @ULAF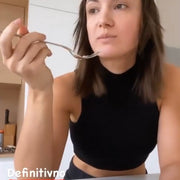 @valerijaslapnik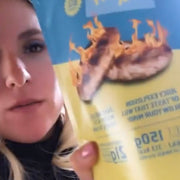 @sara_rutar