INGREDIENTS
Boiled protein 80%, sunflower oil, soy sauce (water, soy, wheat, salt), lemon juice, natural flavors, water, spices, potassium sorbate. Sources of pea proteins - EU.
NUTRITION FACTS
Serving Size 125g Typical Values When Pan-Fry Cooked According to Instructions Energy 619 kj / 149 kcal / Fat 8,8 g, of which saturates 1.1 g / Carbohydrate 1,9 g, of which sugars <0.1 g / Fibre 2.2 g / Protein 14,3 g / Salt 1.1 g
STORAGE
Keep frozen at -20°C., Do not refreeze once thawed.
COOKING GUIDELINES
Barbecue (From Chilled): Place in refrigerator to thaw for 24 hours. Use within 3 days. Pour 3 teaspoons of vegetable oil into a non-stick pan or grill and grill strips for 1,5 minutes on high heat, stirring them constantly until they have a dark brown crust. They are then crispy and juicy at the same time. Caution: Do not cover the pan with a lid, because the strips lose their crispness!
COOKING INSTRUCTIONS (GENERAL):
All appliances vary, these are guidelines only. Strips are fully cooked when internal temperature is 75°C, piping hot throughout. Do not re - heat once cooled. For best results, cook from chilled. The package contains 2 servings. Do not refreeze once thawed.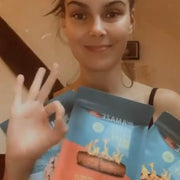 @ULAF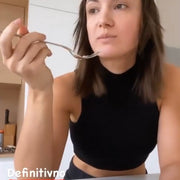 @valerijaslapnik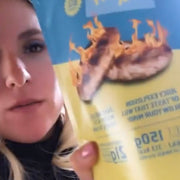 @sara_rutar